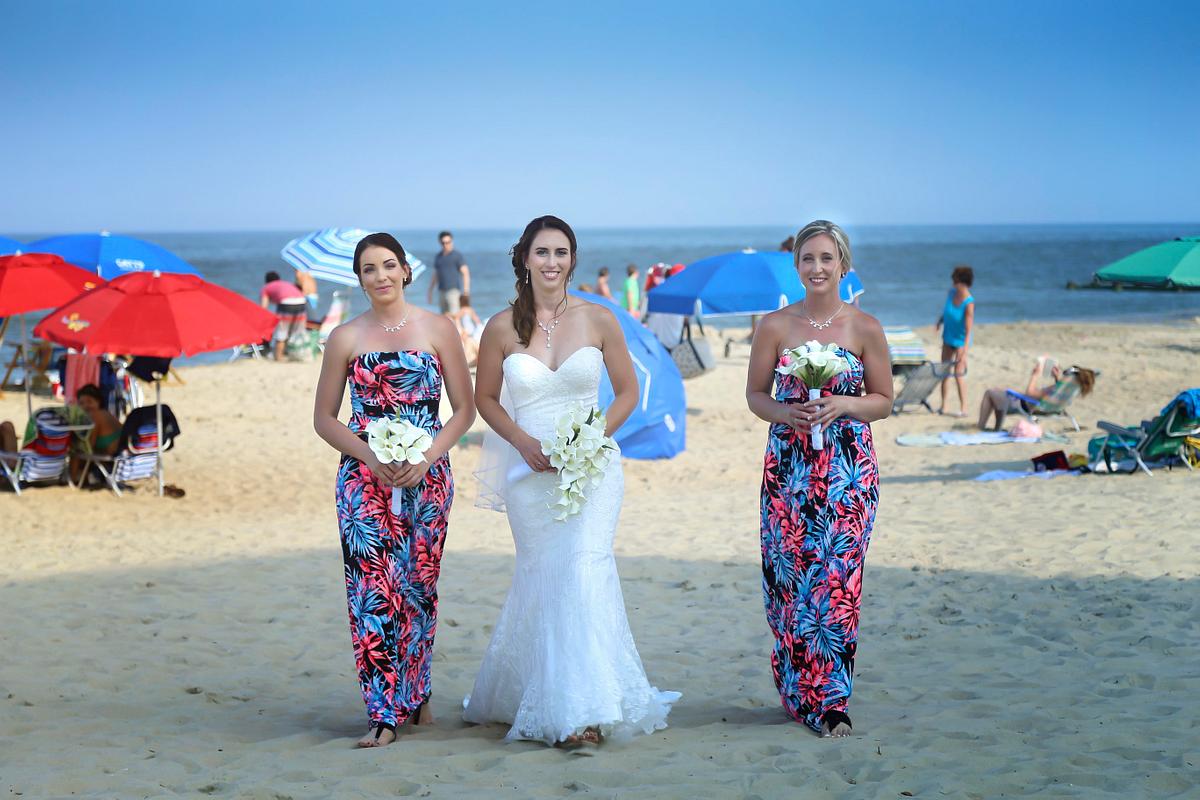 An Ocean City Beach Wedding Planner is in my humble opinion, an essential tool for you to have your dream beach wedding. 
 "Wait, what?" a tool? Yes, wedding planners are a tool. Just as I, as a photographer, am a tool. A tool is something you use to get you the desired outcome. Think about it like that for a moment. What you want are memories of your wedding day. You hire me, the wedding photographer to get you photos that you love to look at 20 years from now. As you start planning your Ocean City beach wedding, the maize of things you have to plan and achieve will get easier if you start thinking about the hierarchy of tools. What tools are the most important? What should I invest my money in?  
Hire An Ocean City Wedding Planner First
Anyway, this blog wasn't supposed to be about tools, but about Ocean City Beach Wedding Planners. Sorry for rambling on. 
Let me get back to my original idea and why I want to write about it. I wrote a blog post last week about things to think about when planning your Ocean City Beach Wedding. For a minute, I thought about including wedding planners in the post, but then I realized that hiring a wedding planner is so important it deserves a blog post. 
Ocean City Beach Wedding Planner, Help Is Here
In my last post, I imagined a bride sitting beside a wintry window somewhere in the middle of the country, dreaming about her beach wedding. She and her fiance decided to get married on the beach in Ocean City, but that was as far as any decisions had been made. I tried to answer the question about what to do next. I imagined that the biggest question would be about the legalities. How to get a marriage license, is it legal to get married on the beach. Is there a cost? Who to contact? Having all those questions answered is great and now you can move on to the next step. The wedding details. Planning a wedding is overwhelming but planning a destination wedding is so much more difficult. This is why for your sanity's sake you should consider hiring or at least consulting with a wedding planner. 


Stay Calm
I can't even tell you how many times I saw a bride near tears on her wedding day because she thought she could do it all herself with a little help of friends or family. Yet, all of a sudden the enormity of the day crashes down on her, and all she can think about are the gift bags for the guests or if there are enough cupcakes. 
Unfortunately, most families do not have a built-in even planner on call, or an aunt who plans weddings in Ocean City. Trust me, you don't want to be the bride that has to worry about all the last minute details before walking down the aisle. 
Save Money
 Hiring an Ocean City Beach Wedding Planner will save your sanity, but I honestly believe that hiring a great wedding planner might be also the most cost-effective way to go. I can think of a myriad of mistakes that can be avoided by hiring a professional for the task. Especially if you are from out-of-town and pretty much flying blind. An Ocean City beach wedding planner will know the top professionals in the area. He or she will know whom to trust to do the job right. 
The Right Time Line Is Everything
There is nothing worse than making a last-minute call to find a vendor or an essential item. Especially on your wedding day. By hiring a wedding planner you can be assured that things are "a go" when they need to be. That when you are walking down the aisle towards your beloved there is nothing else on your mind than love and happiness. 
I recently photographed a wedding where the bride wanted photos under the mistletoe. However, she forgot the get mistletoe. Imagine the last-minute running around trying to find a bouquet of mistletoe.  
Ocean City Wedding Planner
So, now that I told you why you should consider hiring an Ocean City beach wedding planner, of course, I will also give you some info on whom to hire in our area. 
Below are links and descriptions from their websites to some of Ocean City's beach wedding planners in no particular order.
Emerald Events
The owner of Emerald Events is Jessica Mills and you can get in touch with Jessica by clicking here: https://www.emeraldeventsandweddings.com/ 
Alison To The Altar
The owner is Alison Sappington and her website is: https://alisontothealtaroc.com/
Gather Events
By Kristin Hand-Lewis check her out here: https://www.gathereventsbyhand.com/